Exceptional Wines Since 1988
Always respectful of our roots in Finger Lakes grape growing, we use tradition and technology to produce consistently fruitful vineyards, delicious wines & provide an outstanding tasting experience.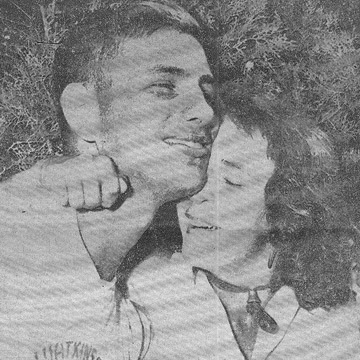 Our Vineyardists
Exceptional wines start with exceptional grapes.
The 80 acres of Finger Lakes vineyards that Lakewood Farm cultivates surround the winery in every direction. Using traditional vineyard practices as well as new techniques, we optimize the potential of each variety and deliver beautiful grapes to the press deck each harvest.
Vineyardists Images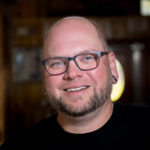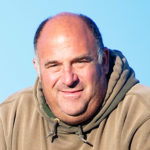 Vineyardists Descriptions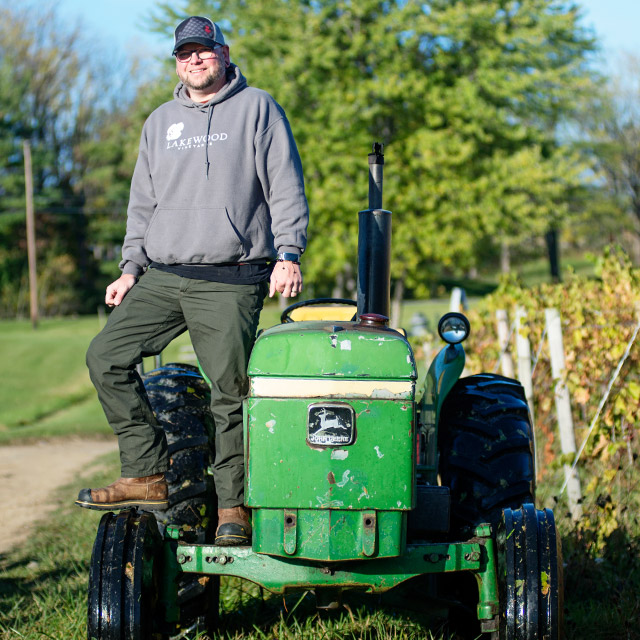 Tracy Gumtow standing on tractor
Tracy Gumtow
Tracy wears many hats at Lakewood. On weekdays, he may be spotted driving a tractor in the vineyard or sanding woodwork in the shop. He spends part of his time in the tasting room and has a loyal following, even performing weddings for several friends he met at Lakewood.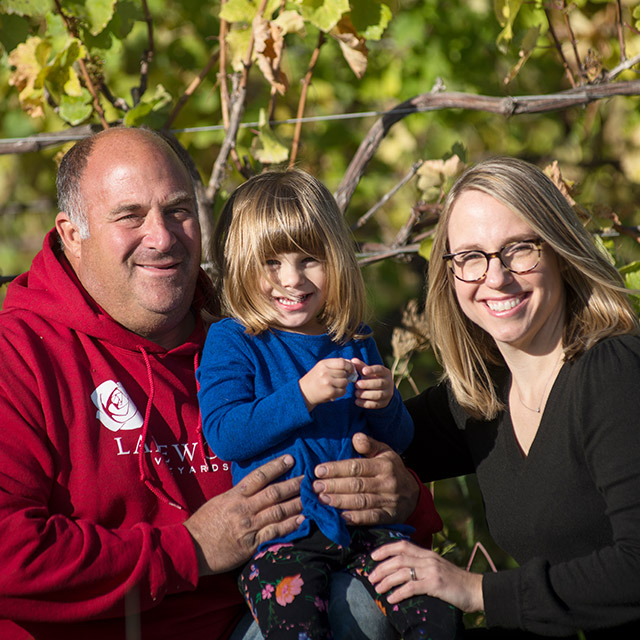 Dave Stamp with Quinn and Erin
Dave Stamp
Vineyard Manager Dave Stamp began working at Lakewood shortly after he began to walk, and he quickly realized he had the aptitude and desire for life as a farmer. After college, Dave returned to work with his father, gradually expanding the acreage and selection as the winery's need for grapes swelled.
Today, Lakewood Farm includes 80 acres of grapes from 15 varieties, including Riesling, Gewurztraminer, Cabernet Franc and Pinot Noir. The high-quality fruit from Lakewood has produced numerous award-winning wines. Recognized as a leader in the industry, Dave has often been cited in such national, regional and local publications as The Wall Street Journal, Wine Country Magazine and the Democrat and Chronicle.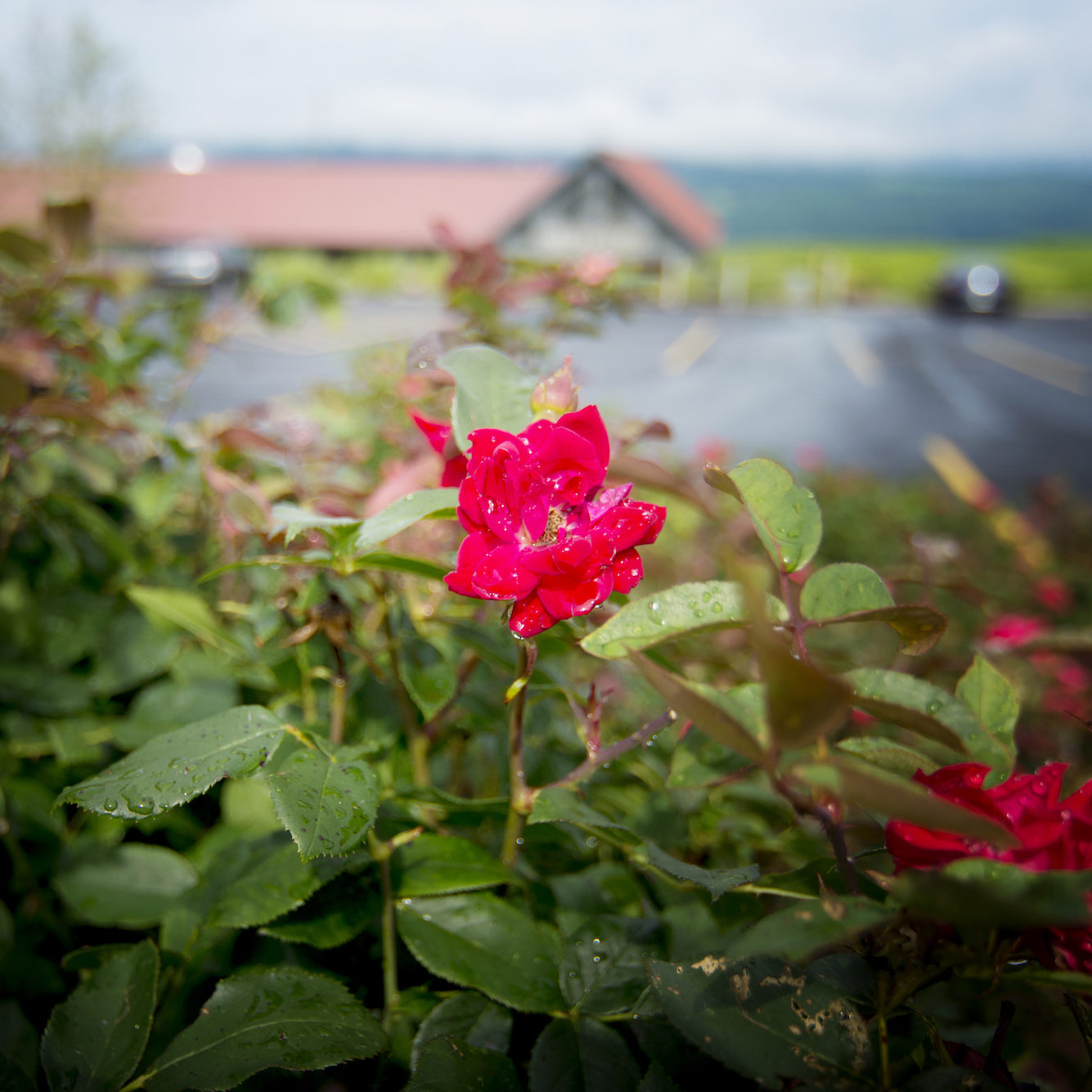 Our Vintners
Our vintners are the craftsman who guide the grapes through the evolution from berry to wine.
A head winemaker with more than 30 vintages under his belt and the energy of 2 trained millennials make an ideal balance in the cellar. Their combined aptitudes of creativity, innovation and experience guarantee exceptional Lakewood wines every year.
Vintners Images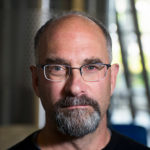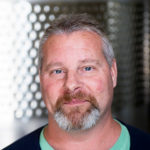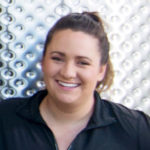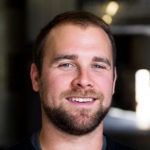 Vintners Descriptions
Chris Stamp leaning against winery equipment
Chris Stamp
Chris had his first taste of winemaking watching a neighbor make wine. Thus began his fascination with fermentation. He attended Cornell where he got a Bachelor's degree in Food Science in 1983, and was immediately hired to make wine for Plane's Cayuga Vineyards, one of the pioneer wineries on Cayuga Lake.
In 1986, Chris took a position as a research and extension associate for the wine industry in Ohio, where he worked until Lakewood Vineyards opened. He returned to Watkins Glen, and the family farm, and has been winemaker for every one of Lakewood's vintages.
Chris uses traditional practices, such as barrel fermentation and aging, as well as new technology to make consistently exceptional wines. His familiarity with the grapes (some of which he worked while growing up on the farm) aids in his quest to make the best wines possible every vintage.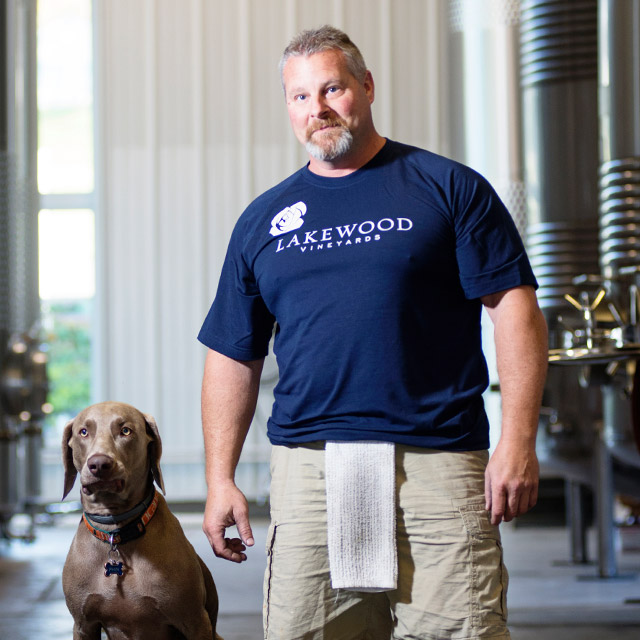 Christian Russell with dog
Christian Russell
Cellar master Chris Russell studied marine biology at the University of Miami before finding himself drawn back to the Finger Lakes, where he was born. When he's not sailing his 41-foot boat, Chris can be found in the cellar helping to make Lakewood's exceptional wines.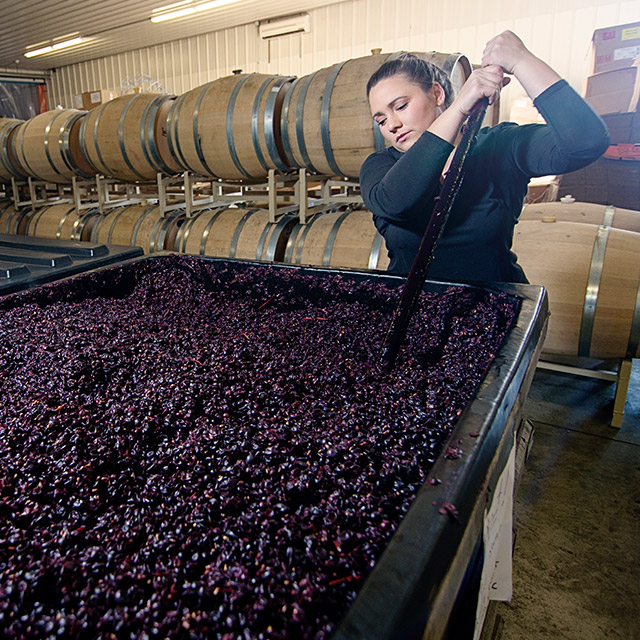 Abby Stamp stirring grapes in harvest bin
Abby Stamp
Abby grew up playing and even working at Lakewood. She initially thought she would pursue a career in medicine … but she transferred into the enology program at Cornell, and graduated in 2012. Abby worked harvest in New Zealand and two in Oregon. She now works with Chris and Ben crafting delicious Lakewood wines.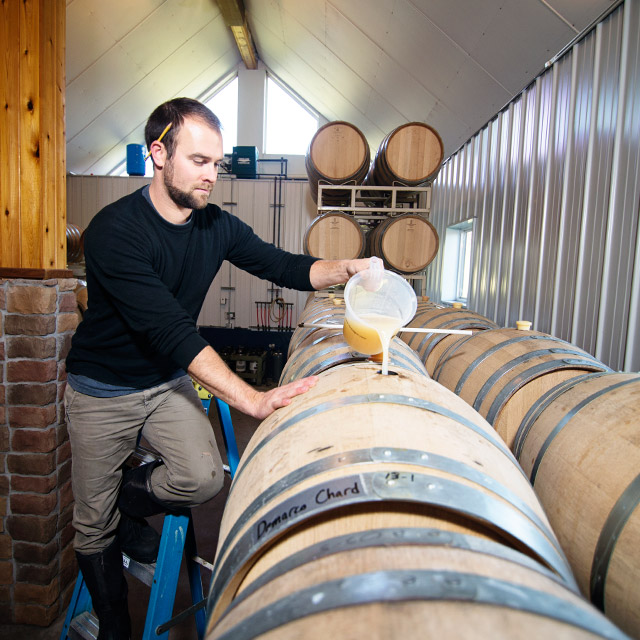 Benjamin Stamp working on barrel of Chardonnay
Benjamin Stamp
Ben was 3 weeks old when Lakewood Vineyards opened its doors to the public in 1989. He slept through the whole thing. After graduating from Cornell with his degree in enology, Ben travelled extensively and worked 5 harvests in other areas before returning to work alongside his family at Lakewood.