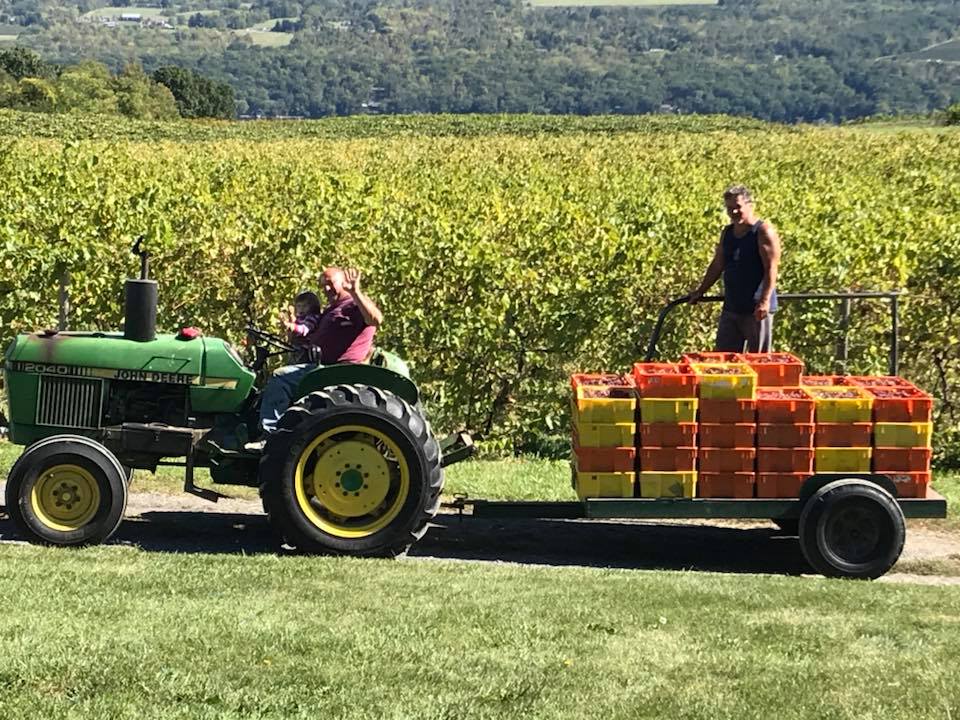 As the winemaking team strategized about how to deal with grapes from a wet, cool summer, September arrived with sunshine and warm temperatures. The grapes responded by ripening beautifully, and the winemaking team waited and watched as the fruit got sweeter and more flavorful.
Now, aromas of fermenting juice fill the air at Lakewood Vineyards as harvest 2017 is well underway. While there's little time to  ponder, the winemakers are happy with the flavors and condition of the grapes and we're all looking forward to excellent wines from the 2017 vintage.
Most varieties are coming in with expected quantities or even a bit more, so the tanks will be filled by the time all is said and done.
Cheers to a fine vintage!