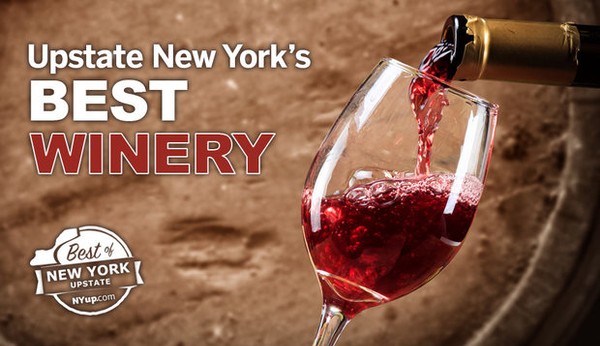 NewYorkUpstate.com held a readers' poll asking people to vote for their favorite upstate New York winery. The top five wineries in the voting were then visited by three members of the NewYorkUpstate.com team—and they named Lakewood Vineyards the Judges' Choice Award Winner.
During their visit, the judges were especially fond of our Bubbly Candeo, a light, crisp sparkler similar to Prosecco. They also enjoyed the Lemberger, naming it Best Dry Red in their quest for the best.
Lakewood Vineyards president Chris Stamp says, "Thank you to all the fans who voted us into the final round, and to the judges who took their time to come experience Lakewood's wines first-hand. We truly appreciate the recognition."
Lakewood is open daily for wine tasting and sales: 10am to 5pm Monday through Saturday and 12pm to 5pm Sunday.