Award-Winning Wines from Seneca Lake
From sweet to dry, red to sparkling white, there's a Lakewood Vineyards wine to satisfy every palate and celebrate any occasion.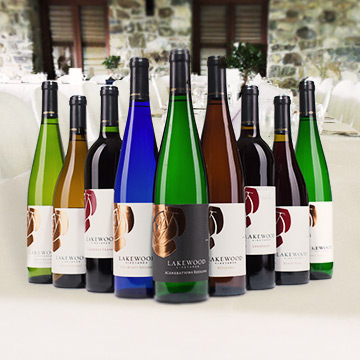 Fermented & aged in oak, this creamy wine embodies great balance of fruit, butter and a hint of oak. Great with creamy, buttery dishes.
Perfectly in-between dry and sweet, this Finger Lakes favorite pleases every palate. Pair with local cheese & good company.
A classic Bordeaux variety, Cabernet Franc loves this cool climate region. Enjoy with grilled steak or smoked cheeses.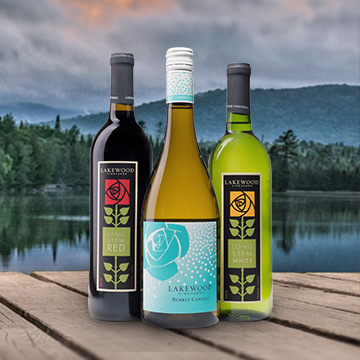 Plum, jammy notes & soft tannins finish smooth & dry. Versatile and great with grilled or baked dishes.
When champagne is too much & beer not enough, like today. Lightly fruity and on the verge of dry.
Made from the tiny golden berries of the Vignoles grape, this wine pairs perfectly with warm spices like curry and cumin.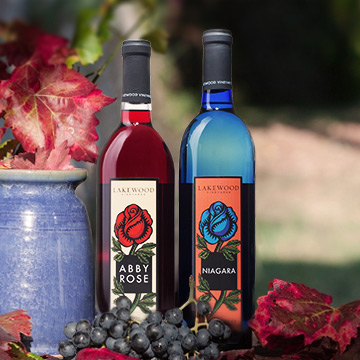 Our fruity twist on America's original sparkling wine captures the characteristic crispness of the catawba grape.
This best-selling favorite is named after our winemaker's oldest daughter Abby. A fun, fruity wine, and a great base for sangria.
Made from the same grape used to make white grape juice, this excellent picnic wine is like popping a fresh grape in your mouth.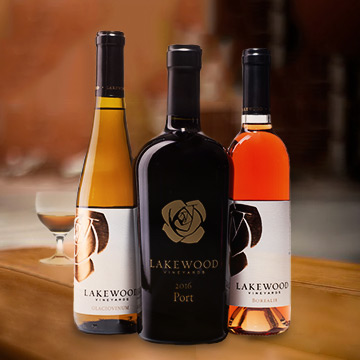 Abundant aromas of sweet cherries & cotton candy transcend the Concord grapes from which this delicious wine is made.
A tropical fruit basket of flavors accompanied by aromas of orange, banana, ginger and vanilla bean. Pure paradise.
A big nose of plums and currants, and a velvety, warm palate. The perfect accompaniment to cold nights and warm fires.
Experience our wines for yourself: